Start With Rain

Welcome to Start With Rain!
This game was made in 48 hours for LD45 with the theme "start with nothing"
In this game, you start with a procedurally generated desert, which over time becomes green with vegetation as you progress. It is a simulation with idle game elements. This is my first ever LD entry, hope you enjoy!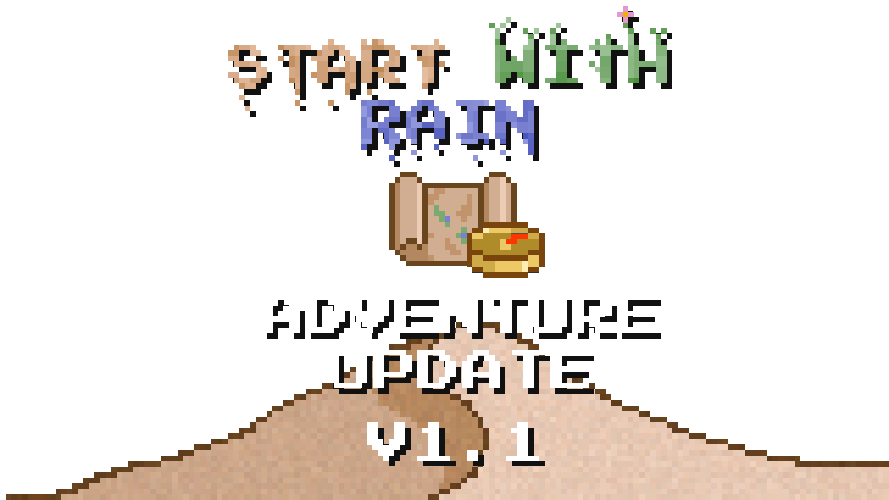 1.1 - Adventure Update

You can now pan around an infinite map with the WASD or Arrow keys!
The world generation algorithm has been improved to give more natural feeling terrain
Tweaked the "lushness level" such that lushness doesn't stop spreading when you buy an upgrade - unintuitive behaviour
Fixed a minor UI bug
Download
Click download now to get access to the following files:
StartWithRain-Windows-1-1.zip
21 MB
Comments
Log in with itch.io to leave a comment.
ya its now a flood plain loool
I may have accidentally drowned the whole world... I guess that's what they get praying to a mad god ^_^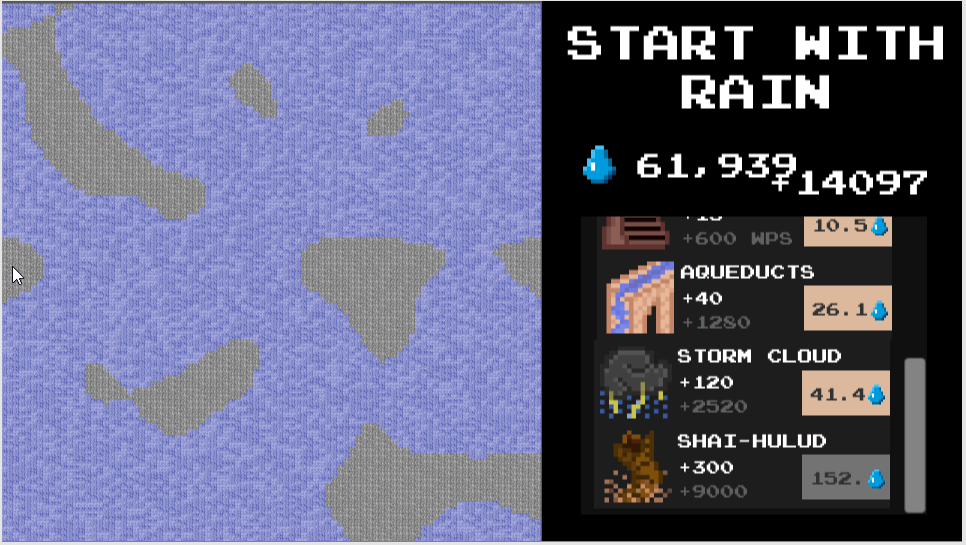 same I multiplied all of the upgrades by 10
I quite enjoyed it as well, love the sound track, and its all works, love the old style graphics as well, would love a more fleshed out game, maybe start with one seed, and get to entire jungles/ecosystems coming back would be epic!! :D
Wow i love it! a nice and tidy little idle clicker : )